We are a company dedicated to truth in numbers and heritage management. Our services offer you and your clients an appraisal of impeccable quality, integrity, and honesty.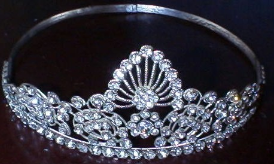 Ibis Appraisal Services was founded in 2001 in Central Pennsylvania to provide you with an ethical, honest, and objective value of your possession or your clients' material holdings. Ibis is an appraisal company that specializes in the appraisal of personal property only. We do not buy or sell antiques and collectibles.

Our business is appraising, evaluating, assessing, researching, and reporting. Our appraisers are Certified Appraisers specializing in personal property . We have on-staff experts from a wide range of disciplines including professional appraisers, antique and collectible experts, licensed private investigators, professional archaeologists, cultural anthropologists, and university scholars. Ibis Appraisal Services is affiliated with several non-profit societies and organizations, and strongly value our capability to exceed the voluntary Personal Property Appraiser Qualification Criteria as set forth by The Appraisal Foundation.